Lanarkshire Philatelic Society
Calendar of Events for 2019/2020
Our meeting place is
Hamilton Caledonian Bowling Club, Motherwell Road, Hamilton ML3 7BL
(unless marked otherwise)
(Note access is from the large roundabout as you enter Hamilton from the M74/Motherwell)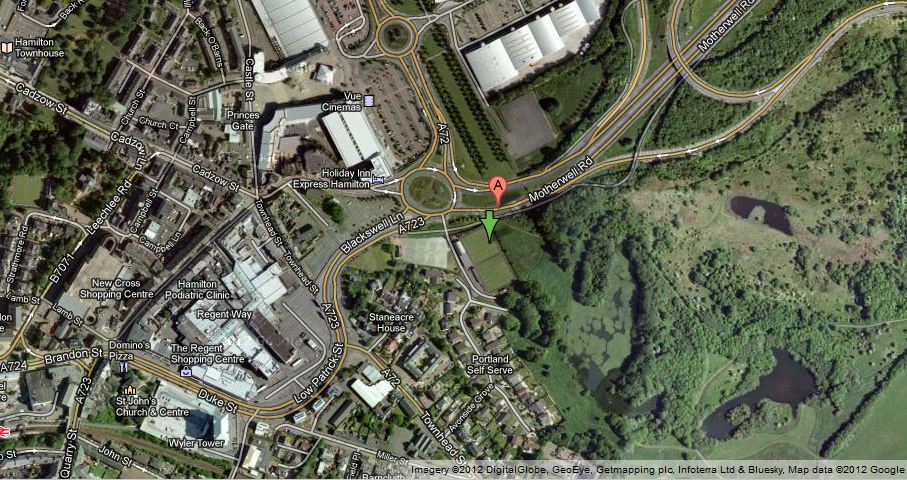 All meetings start at 7.30pm prompt.
Anyone with an interest in Stamps, Postcards or Postal History is always made very welcome.
This list is correct at 18 May 2019.
Other dates/events/society visits may be added at a later date.
A "Mini Bourse" will take place on the evenings of
6 September, 11 October, 17 January, 14 February, & 27 March 2019
from 7pm 'til 7.25pm for those who wish to indulge in a little buying &/or selling.
| | | |
| --- | --- | --- |
| 2019 | | |
| 6 September | "President's Evening", Mr. Andy Napier | Report |
| 20 September | We welcome visitors from Edinburgh Philatelic Society | Report |
| 4 October | "A Marine Theme" by Mr. David Haig | Report |
| 5 October | Lanarkshire Family Heritage Fair...held in the Concert Hall, Motherwell Civic Centre | |
| 5 October | South West Congress, Prestwick Community Centre, Prestwick. | |
| 11 October | "G Postcode" Displays by members who reside in G postcode areas. Sponsored by Mrs. Maureen Mathieson | Report |
| 15 October | LPS visits Dumfries Stamp & Postcard Club | Report |
| 18/19 October | Scotex, Dewars Centre, Perth. | Information |
| 25 to 27 October | Dundee Philatelic Weekend. | |
| 1 November | "Development of British Definitives, 1840 to 2005" by Mr. Chris Moffat | Report |
| 9 November | LPS visits The Alba Stamp Group, Motherwell | Report |
| 15 November | "Boys' Brigade" by Mr. Alastair Burrow | Report |
| 29 November | "Paul & Ken, "The Accies Men"" by Mr. Paul McGowan & Dr. Kenneth Liddell supported by Mr. Alan Rushworth with more football. | Report |
| 13 December | Annual Bourse (Sorry, LPS Members Only) | |